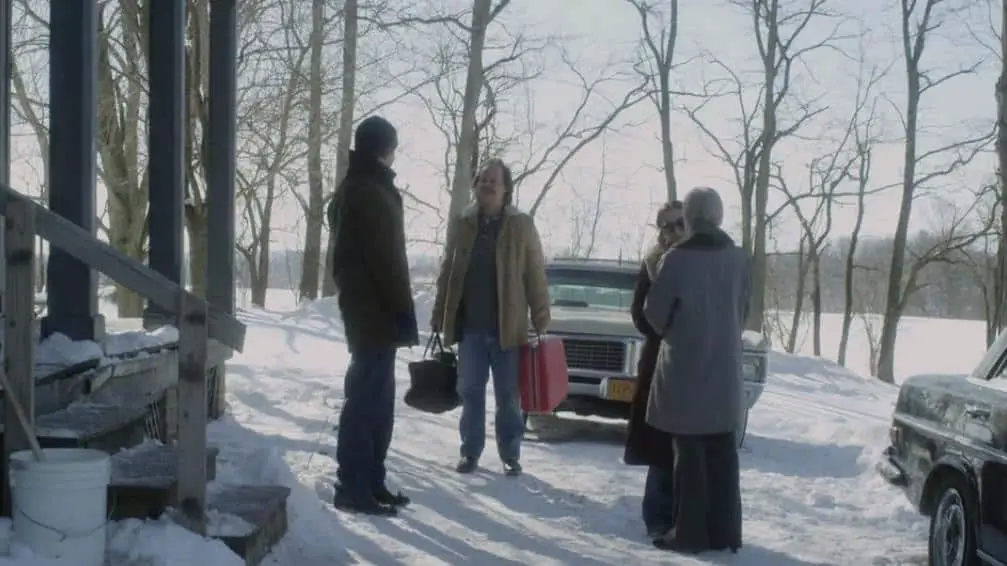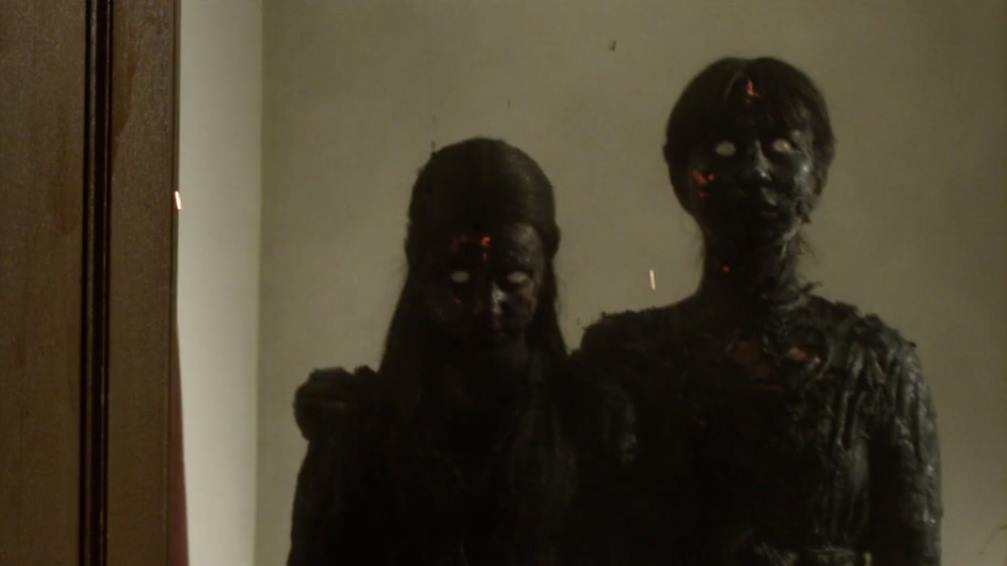 Synopsis: After the death of their son, Anne and Paul move into a house in the countryside of New England which they soon discover to be inhabited by a supernatural presence.
Director: Ted Geoghegan
Runtime: 84 minutes
MPAA Rating: Unrated
IMDb: 5.7/10  Rotten Tomatoes: 95%
Netflix (US): No
Jump Scares:  12 (1 major, 11 minor)
Jump Scare Rating: We Are Still Here delivers a large amount of gore and jump scares after a slow first 20 minutes.


WARNING: The following may contain spoilers
Jump Scare Times
21:00 – The camera focuses on a framed photo for several seconds, suddenly the charred face of a woman appears in the reflection of the frame.
25:41 – The charred woman runs at the electrician.
25:51 – Joe is attacked from behind by another charred figure.
27:23 – A picture falls off the wall, startling Anne.
39:39 – The charred woman grabs Harry.
40:53 – Daniella sees the charred woman in the rear vision mirror, she is then impaled through the stomach.
41:26 – A door slams shut.
51:39 – Paul sees two charred figures in the doorway, he then turns to his wife in bed but there is a shrivelled corpse in her place.
1:00:15 – Jacob is pushed back on his chair by an unseen force.
1:06:12 – May is shot in the head as she opens the door and blood splatters onto the camera.
1:06:37 – A man is impaled through the stomach by one of the charred people.
1:08:00 – A man is grabbed around the ankle by one of the charred figures.
(Major scares in bold)
Download a .srt file of the jump scares in We Are Still Here [more info].