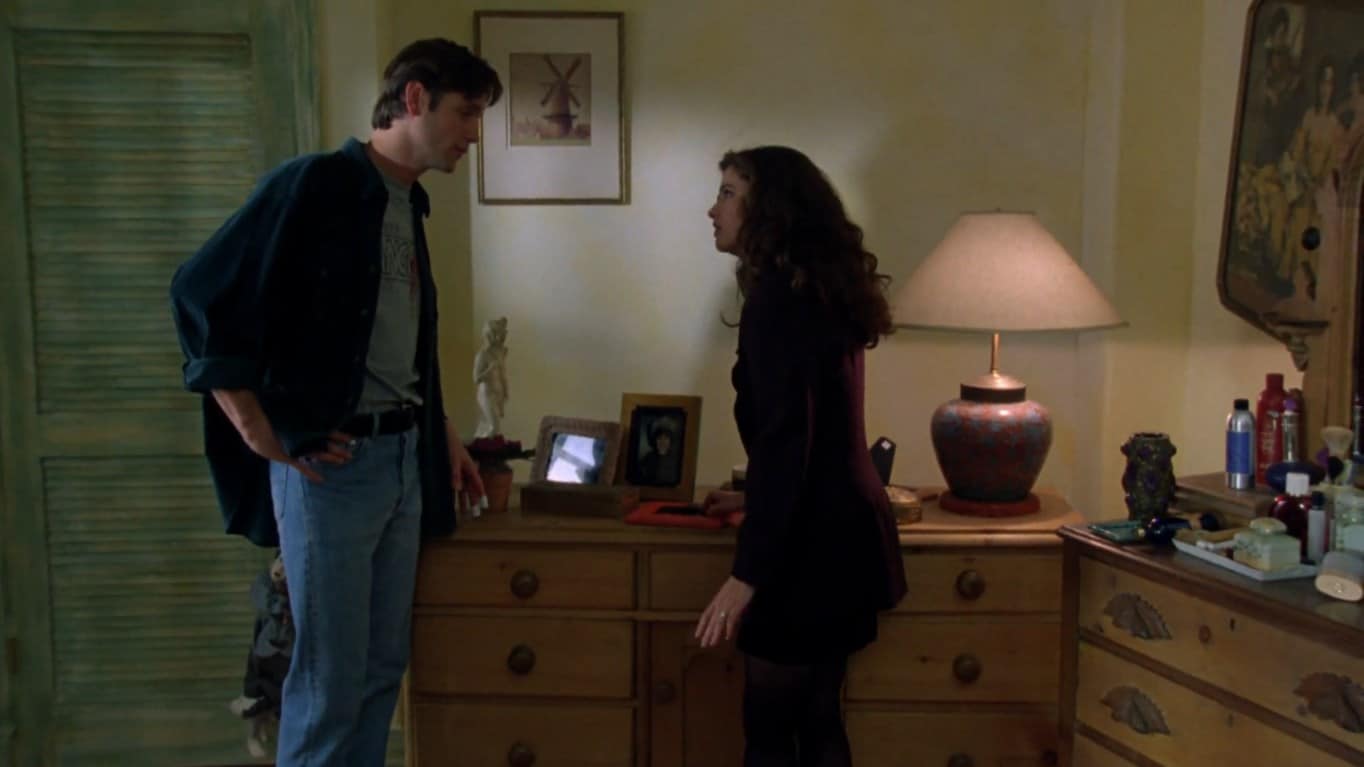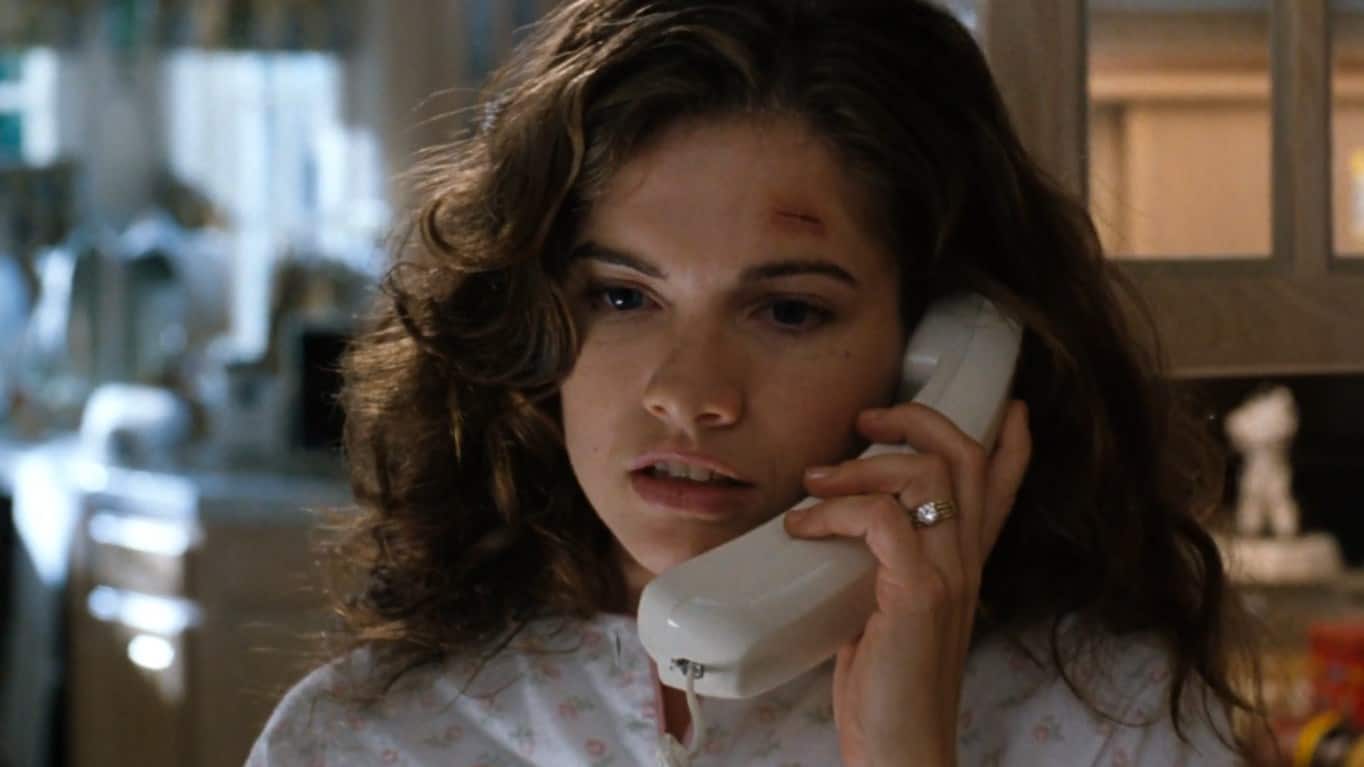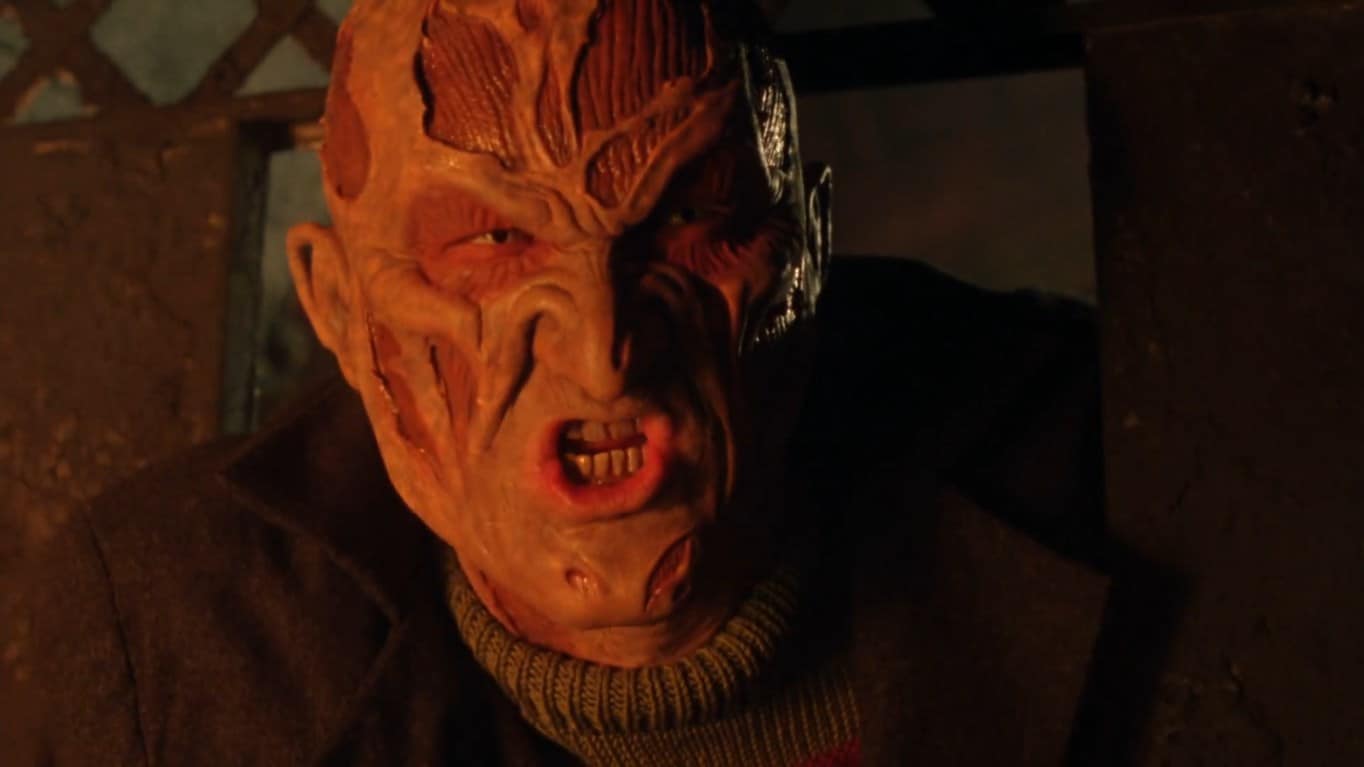 Synopsis: Heather Langenkamp, who played the part of Nancy in the previous Nightmare on Elm Street movies begins to wonder if Freddy Krueger might not be just a fictional character after experiencing horrifying dreams and mysterious phone calls.
Director: Wes Craven
Runtime: 112 minutes
MPAA Rating: R
IMDb: 6.4/10 Rotten Tomatoes: 78%
Netflix (US): No
Tags: Slasher
Jump Scares: 11 (2 major, 9 minor)
Jump Scare Rating: New Nightmare is on par with earlier movies in the franchise in terms of jump scares. Two scares in the middle section: Freddy's tongue coming out of the phone and Freddy appearing in the closet are quite effective.

WARNING: The jump scare descriptions listed below may contain minor spoilers
Show Descriptions
Jump Scare Times
2:24 – Chase startles Dylan with a fake crocodile head popping out of a popcorn box.
3:10 – The electronic Freddy claw suddenly cut one of Chase's fingers.
3:26 – The Freddy claw attaches itself to one of the workers.
9:08 – A large crack appears in the bedroom wall.
15:02 – A man opens the limousine door beside Heather.
30:48 – Freddy's claw bursts through the car seat cover and attacks Chase.
37:13 – Heather looks down into the hole and sees Freddy taking Dylan away.
54:40 – Freddy's tongue comes out of the telephone and licks Nancy. [Video]
1:08:00 – Freddy suddenly appears out of the closet. [Video]
1:25:38 – John appears in Nancy's kitchen.
1:35:23 – Dylan runs up behind Heather and grabs her as she reads the script.
(Major scares in bold)
Download a .srt file of the jump scares in Wes Craven's New Nightmare [more info].