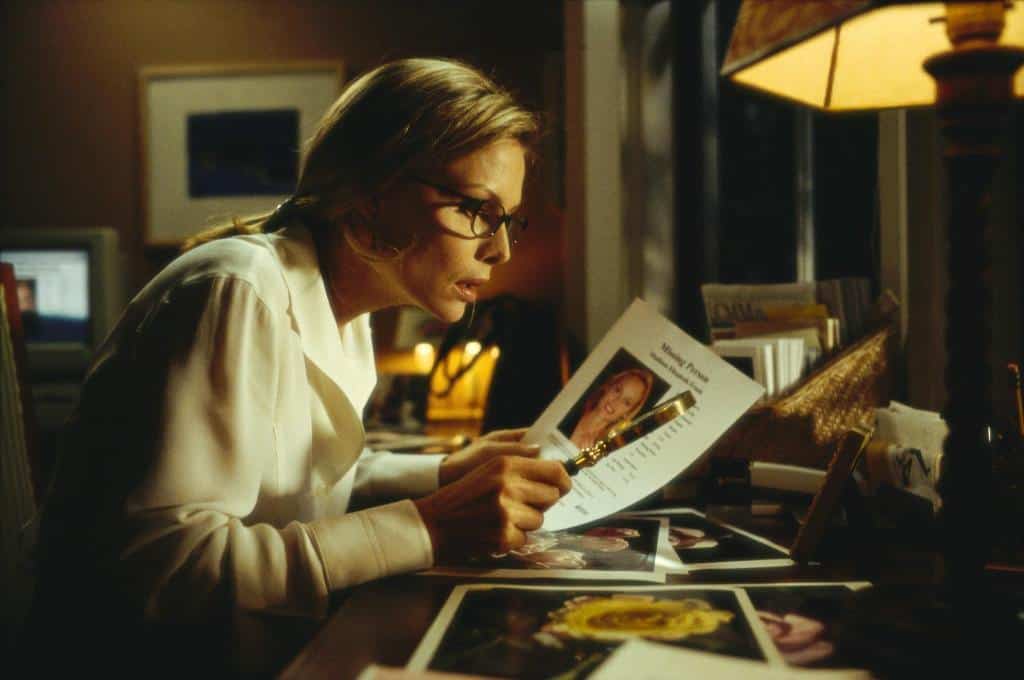 See below for the exact times and descriptions of the 16 jump scares in What Lies Beneath, which has a jump scare rating of 3.0.
Jump Scare Rating: Several jump scares throughout although the build-up is often more effective than the scare itself. The most significant scare occurs at the 1 hour 46 minute mark and will startle many viewers.


Synopsis: Claire Spencer, the wife of university scientist Norman Spencer, becomes convinced the spirit of a recently deceased woman is haunting their lakeside home.
Contributor: Anthony Wilson contributed all the information on this page (Sign up now to become a contributor too! Learn more)
Director: Robert Zemeckis
Runtime: 130 minutes
WARNING: The jump scare descriptions listed below may contain minor spoilers

Jump Scare Times
00:02:31 – Claire gets a shock from the bathroom power socket.
00:13:46 – An eye appears suddenly on the other side of the fence hole that Claire is looking through.
00:23:04 – Claire is startled by the phone ringing.
00:24:40 – The radio turns on suddenly.
00:31:58 – Claire looks into various rooms of her neighbours house with binoculars, in one of the rooms she sees Warren looking at her.
00:33:13 – Claire turns around and her husband is standing right behind her.
00:40:36 – The reflection of another woman can be seen in the bathtub water.
00:47:02 – The door opens during the Seance and the dog Cooper walks in.
00:50:04 – A reflection moves in the steamed-up bathroom mirror.
01:08:05 – Norman closes the fridge door and Claire is standing behind it.
01:39:55 – Norman appears behind Claire.
01:46:29 – Claire's head falls back and she briefly appears as a decomposing corpse, startling Norman. [Video]
01:47:07 – Norman's hand appears over the side of the bathtub.
01:54:11 – Claire stands on something sharp and screams.
01:55:50 – Norman's fingers twitch as Claire tries to get the phone.
01:57:52 – Norman appears in the rear window of the ute.
(Major jump scares in bold)
Watch with subtitles that warn you about jump scares! Download the .srt file of the jump scares in What Lies Beneath. [More info]
Report inaccurate data: Contact us with the URL of this page and a description of what data is inaccurate. We'll work to get it fixed!