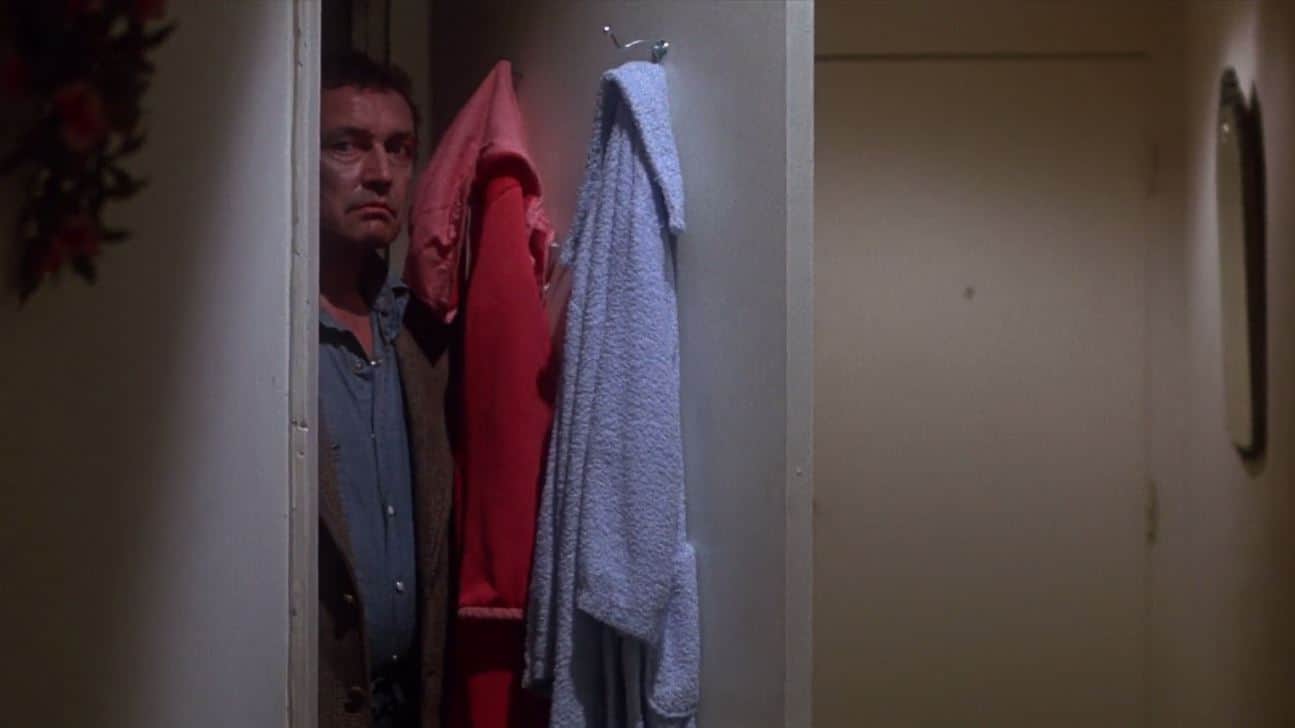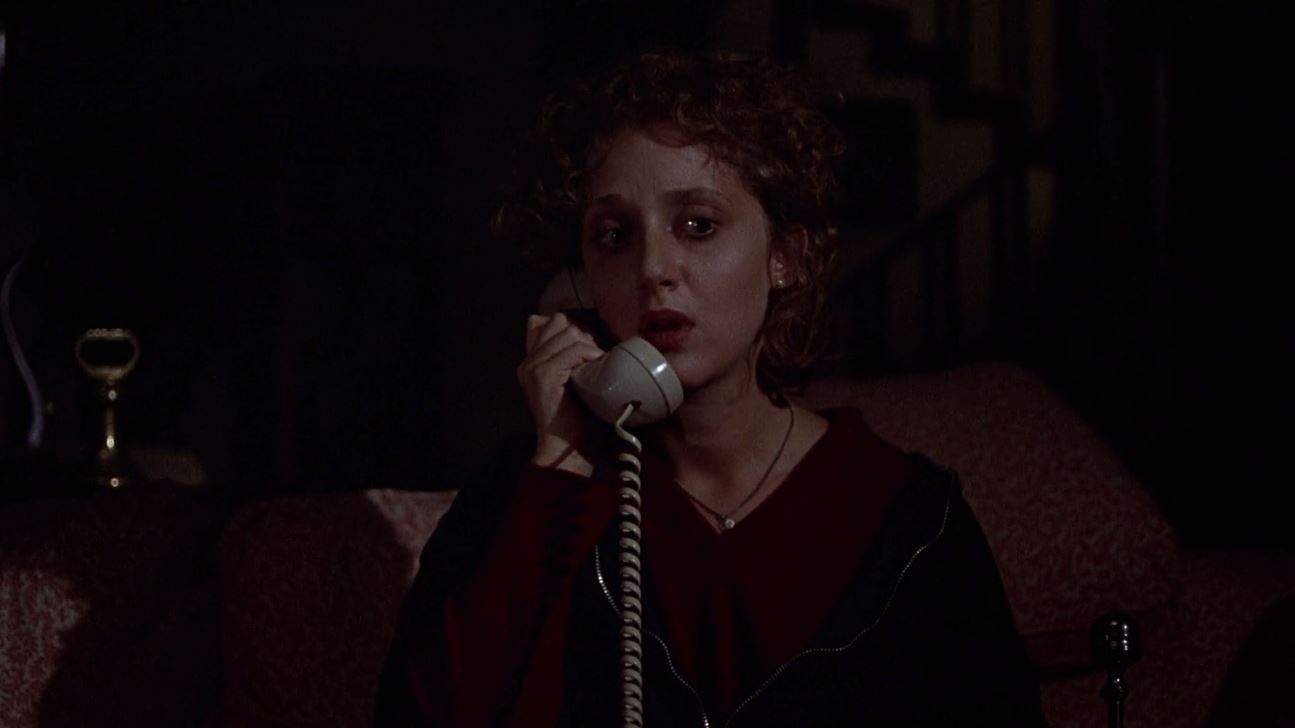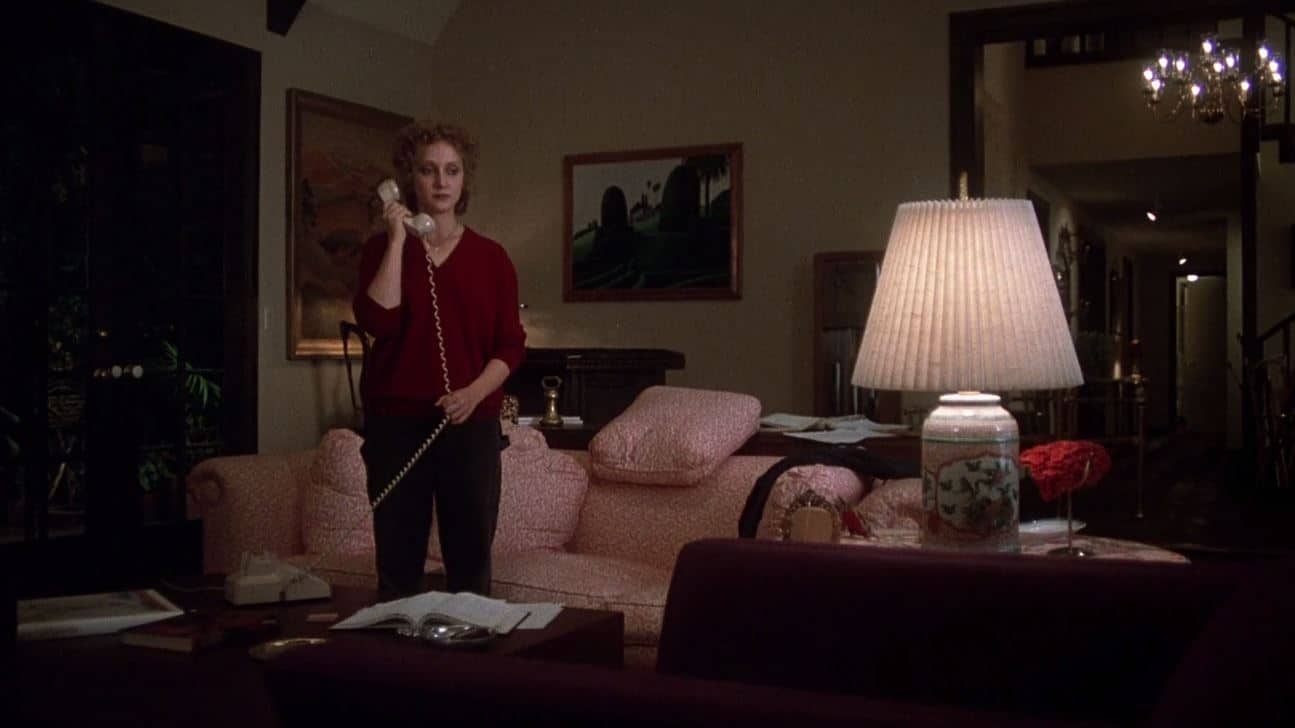 Synopsis: A psychotic killer targets babysitter Jill Johnson. Seven years later he escapes from a mental institution to terrorize her once more.
Director: Fred Walton
Runtime: 97 minutes
MPAA Rating: R
IMDb: 6.6/10  Rotten Tomatoes: 36%
Netflix (US): No
Jump Scares:  5 (1 major, 4 minor)
Jump Scare Rating: When a Stranger Calls is notable for the first 20 minutes which is considered by many to be the scariest opening in horror history. There are a few jump scares throughout with a major one occuring at the end of the movie.


WARNING: The following may contain spoilers
Jump Scare Times
7:03 – Some ice cubes fall out of a refrigerator ice machine which makes a loud noise in an otherwise quiet scene.
21:21 – Jill opens the door and a detective is standing on the other side.
58:51 – Tracy almost trips over a homeless man while walking up some steps.
1:02:31 – Duncan appears from around a corner and puts his hand over Tracy's mouth.
1:33:29 – Jill tries to wake up her husband however the man beside her in the bed is revealed to be Duncan. [Video]
(Major scares in bold)
Download a .srt file of the jump scares in When a Stranger Calls [more info].