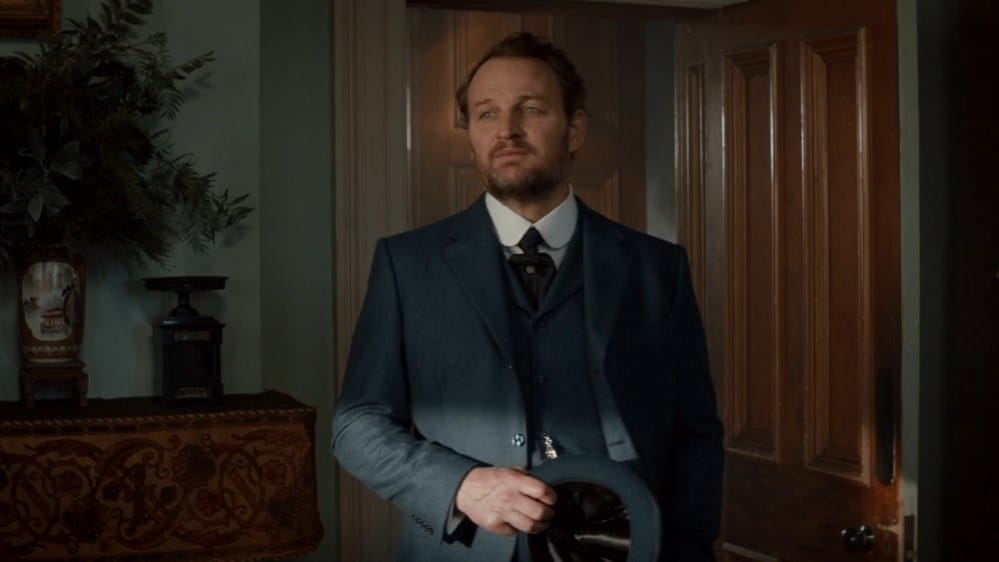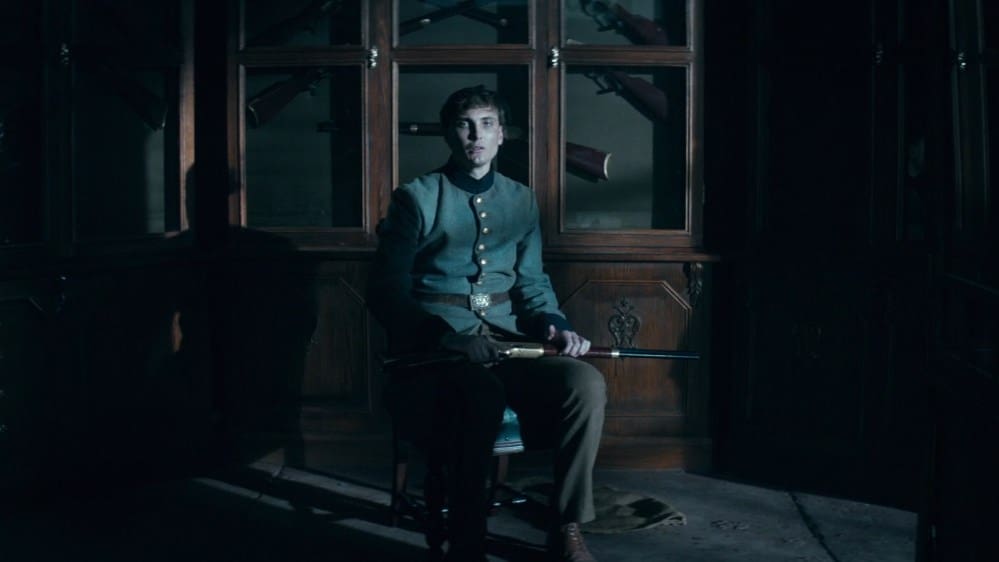 See below for the exact times and descriptions of the 17 jump scares in Winchester, which has a jump scare rating of 4.0.
Jump Scare Rating: Outside of the first and last ten minutes of the film, Winchester is packed with jump scares although most are fairly tame.


Synopsis: A doctor is summoned to the mansion of eccentric heiress Sarah Winchester who believes she is haunted by the spirits of those who have been killed by the Winchester repeating rifle.
Contributor: Anthony Wilson contributed all the information on this page (Sign up now to become a contributor too! Learn more)
Director: Michael Spierig, Peter Spierig
Runtime: 99 minutes
WARNING: The jump scare descriptions listed below may contain minor spoilers

Jump Scare Times
00:12:33 – Eric reaches out to open the door and a maid comes through the door from the other side startling him.
00:17:20 – Eric readjusts the mirror a third time and sees a ghostly boy appear behind it.
00:17:51 – Eric adjusts the mirror once more and in the reflection sees a ghostly boy holding a pitchfork.
00:27:02 – Eric has a vision of a spirit crawling up the stairs towards him.
00:28:13 – Henry looks under the bed and a toy train suddenly races past.
00:29:17 – A silhouette moves past the screen accompanied by a sound effect.
00:40:22 – Eric watches Sarah through the partially open door when he is startled by a spirit who suddenly appears at the opening.
00:54:14 – Henry shoots at Sarah.
00:54:43 – Henry shoots through a wall at Sarah.
00:58:01 – Sarah opens a door from the other side startling Eric.
00:59:45 – After hanging up the phone, Eric bumps into Ben.
01:01:31 – As Ben says "They will all die" he transforms into a spirit.
01:09:13 – Marion turns around and sees a hand sticking out of the rubble.
01:09:34 – Eric opens a door and sees a ghost in front of him.
01:10:04 – A bell rings during a tense scene.
01:17:31 – The wooden train races past Marion.
01:20:02 – Marion turns around and a spirit is beside her.
(Major jump scares in bold)
Watch with subtitles that warn you about jump scares! Download the .srt file of the jump scares in Winchester. [More info]
Report inaccurate data: Contact us with the URL of this page and a description of what data is inaccurate. We'll work to get it fixed!