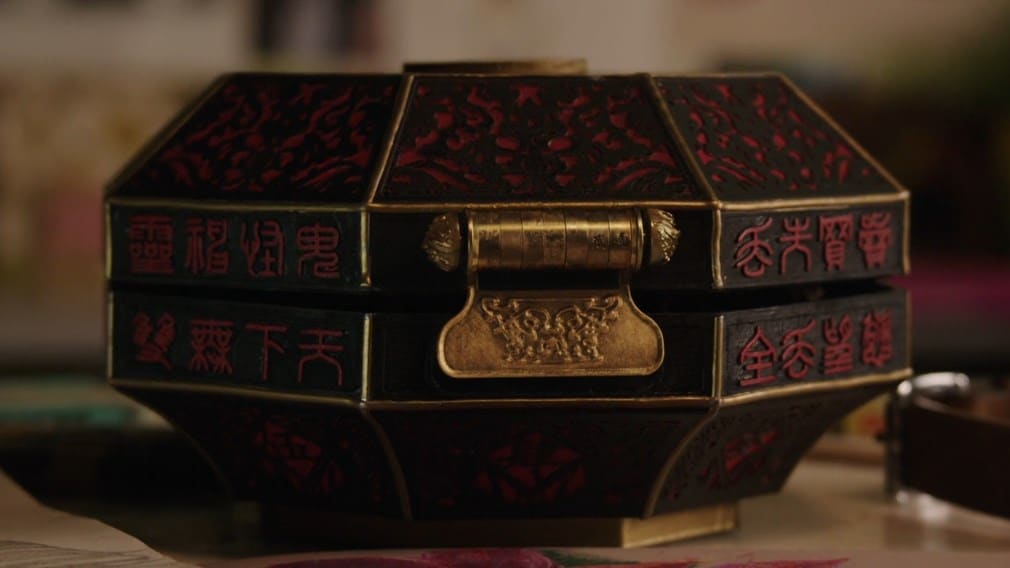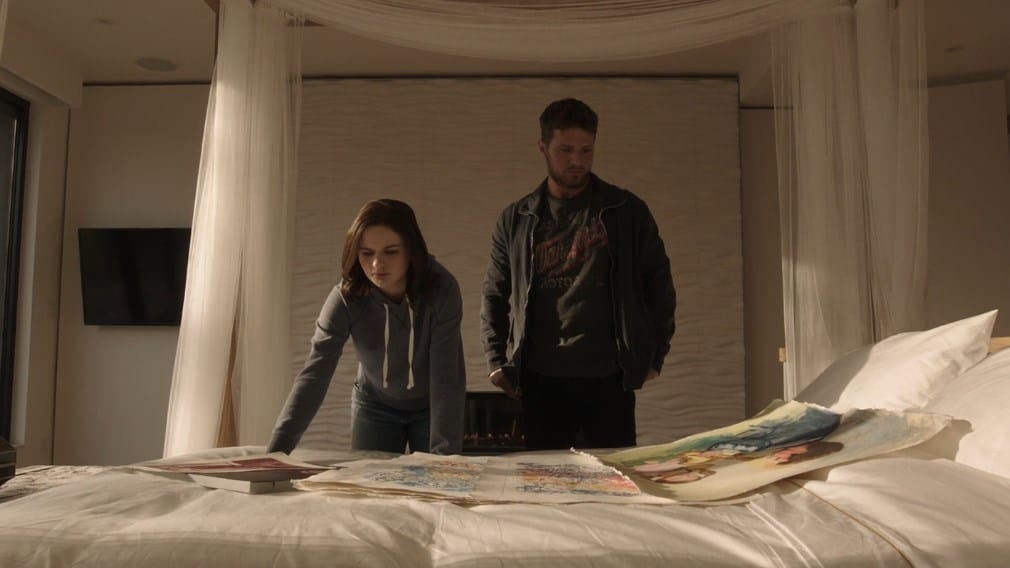 See below for the exact times and descriptions of the 11 jump scares in Wish Upon, which has a jump scare rating of 2.0.
Jump Scare Rating: The jump scares are more of the loud noise variety than anything particularly scary happening on screen and only younger or more sensitive viewers are likely to have issues with Wish Upon.


Synopsis: A teenage girl is gifted a mysterious box that grants her seven wishes, but not without a price.
Contributor: Anthony Wilson contributed all the information on this page (Sign up now to become a contributor too! Learn more)
Director: John R. Leonetti
Runtime: 90 minutes
WARNING: The jump scare descriptions listed below may contain minor spoilers

Jump Scare Times
00:03:37 – There is a loud sound effect as we see a body hanging from the ceiling (the sound effect is more startling than anything we see on screen).
00:19:42 – Several rats jump in front of Clare as she crawls under the house (once again there is a loud sound effect).
00:23:31 – Accompanied by a sound effect, there is a sudden cut to Clare's uncle struggling in the bath.
00:43:32 – A loud thunder clap may startle some viewers.
00:50:17 – Clare sees a hooded figure taking a picture of her from outside her bedroom.
00:51:03 – Clare's dad startles her.
00:58:21 – There is a loud bang as a cracker is let off at the bonfire.
00:58:38 – There is a loud bang as Clare's dad's car tire blows out.
01:01:13 – The lift makes a loud mechanical screech.
01:02:13 – The lift suddenly starts to fall as Meredith goes to leave.
01:07:24 – Several images of the earlier deaths flash across the screen.
(Major jump scares in bold)
Watch with subtitles that warn you about jump scares! Download the .srt file of the jump scares in Wish Upon. [More info]
Report inaccurate data: Contact us with the URL of this page and a description of what data is inaccurate. We'll work to get it fixed!