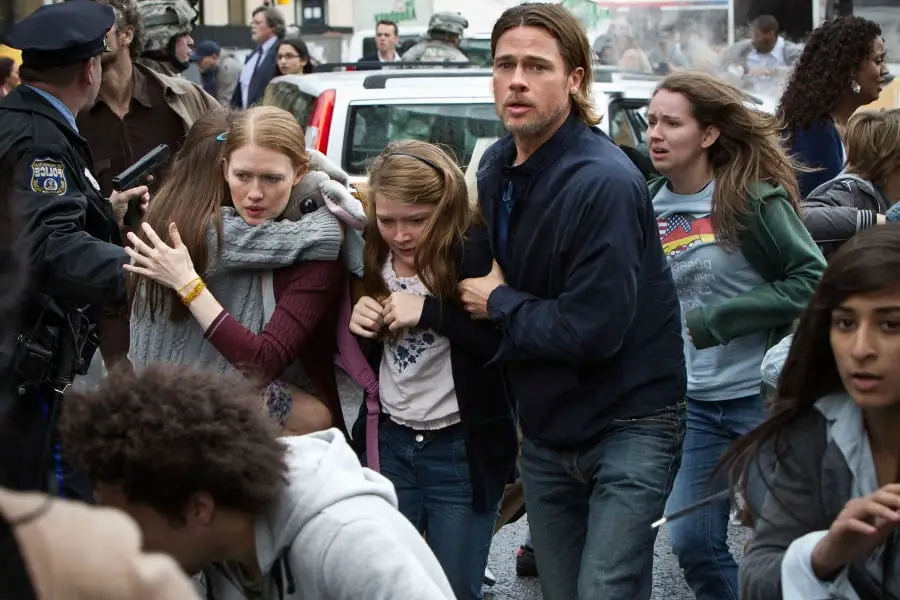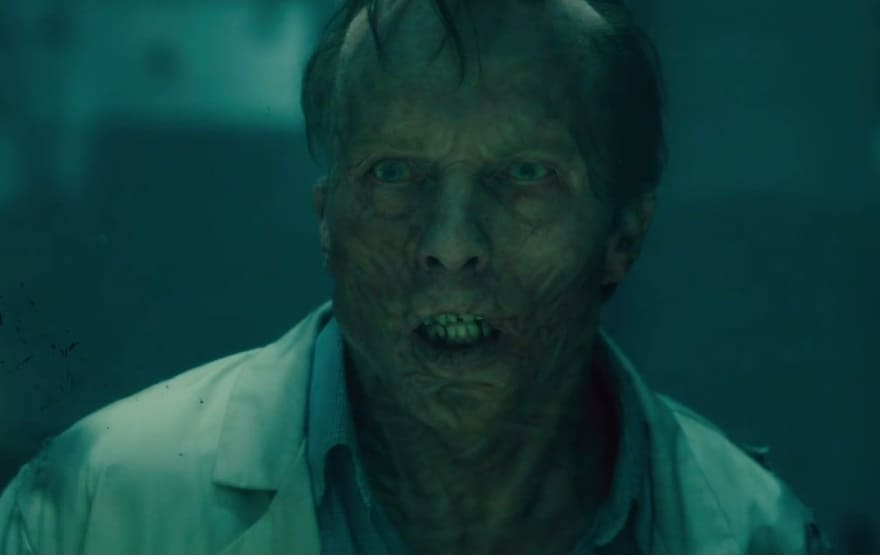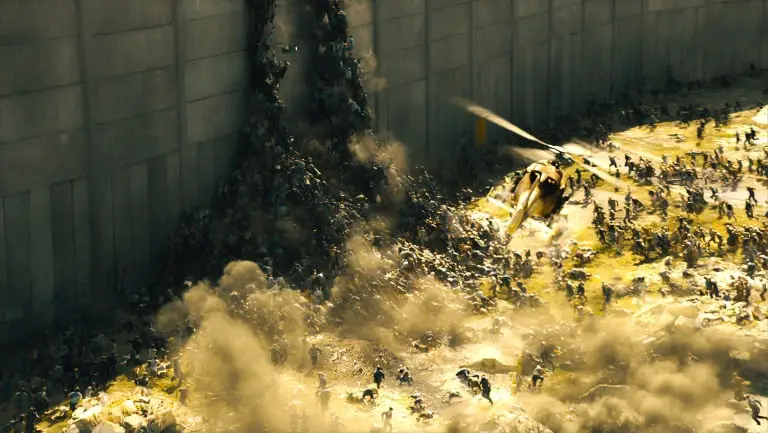 Synopsis: Former UN worker Gerry Lane travels the world as he attempts to find the source of a deadly zombie epidemic that has spread across the globe.
Director: Marc Forster
Runtime: 123 minutes (unrated version)
MPAA Rating: Unrated
IMDb: 7.0/10  Rotten Tomatoes: 67%
Netflix (US): No
Jump Scares:  7 (2 major, 5 minor)
Jump Scare Rating: Surprisingly low on jump scares for a zombie film. The most significant scares occurring at the 24 and 76 minute marks.

WARNING: The following may contain spoilers
Jump Scare Times
7:05 – A police officer on a motorbike gets hit by a truck.
17:12 – There is a loud explosion. Several seconds later a zombie falls onto a car behind Gerry's family.
24:17 – As Gerry looks down a stairwell, a zombie suddenly rushes at him. [Video]
50:11 – A zombie spurts into life beside a group of soldiers.
1:05:47 – A zombie runs into the gun of an armed woman.
1:16:08 – An air hostess opens a compartment in the plane and an infected man jumps out at her. [Video]
1:46:27 – As Gerry turns around, a zombie bangs on the window in front of him.
(Major scares in bold)
Download a .srt file of the jump scares in World War Z [more info].