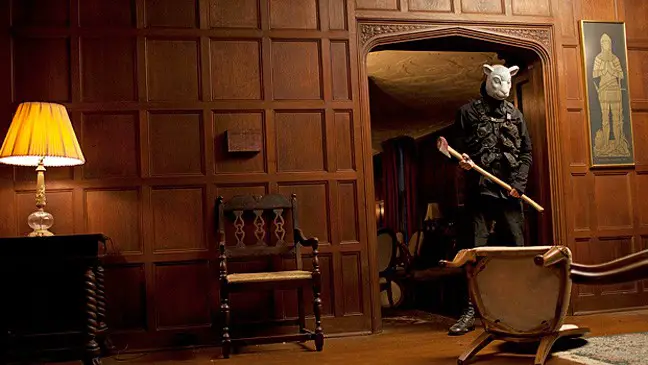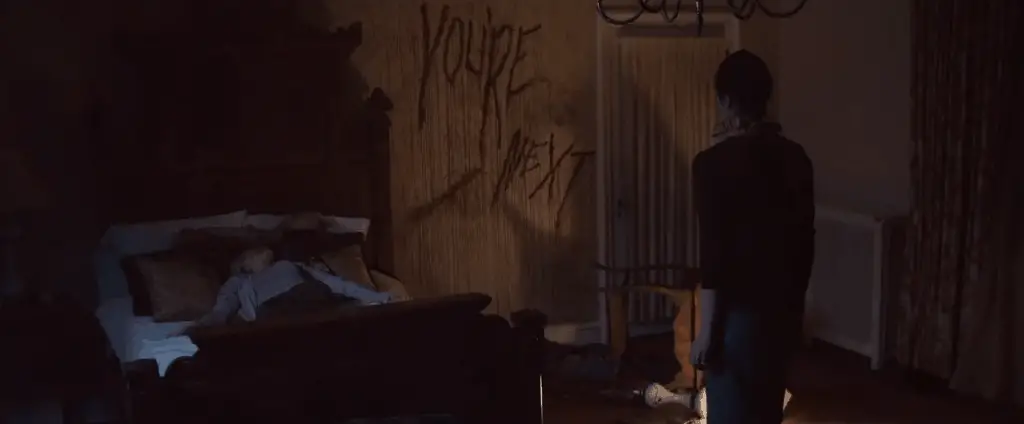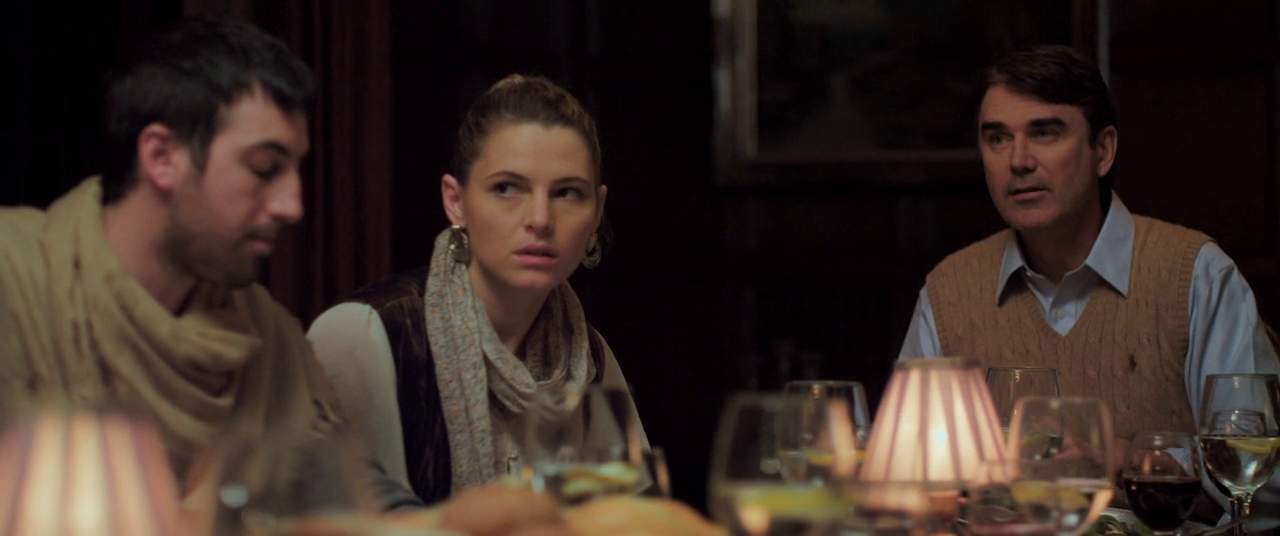 Synopsis: The Davison family reunion is interrupted when a group of masked killers decide to terrorize everyone inside.
Director: Adam Wingard
Runtime:  95 minutes
MPAA Rating: R
IMDb: 6.5/10  Rotten Tomatoes: 75%
Netflix (US): No
Jump Scares: 11 (0 major, 10 minor)
Jump Scare Rating: A slasher flick with some black comedy elements, there are a few jump scares however most can be predicted and none are particularly memorable.


WARNING: The following may contain spoilers
Jump Scare Times
4:12 – After seeing blood in the window, Eric turns around and is attacked by a man in a mask.
8:05 – A loud bang can be heard from upstairs.
10:44 – Crispian grabs Paul from behind.
37:18 – Erin is attacked as she passes by a window.
40:08 – A masked man jumps in front of one of the family members.
48:22 – A window breaks as Erin is bringing some knives to the others.
52:00 – The dad opens the door to see Felix and Zee behind.
52:25 – One of the masked killers attacks a family member from behind.
57:04 – Erin looks through a hole in the door and sees an eye.
1:06:37 – A masked man sticks his head out the window.
1:07:36 – Erin points her torch at a masked man.
Download a .srt file of the jump scares in You're Next [more info].