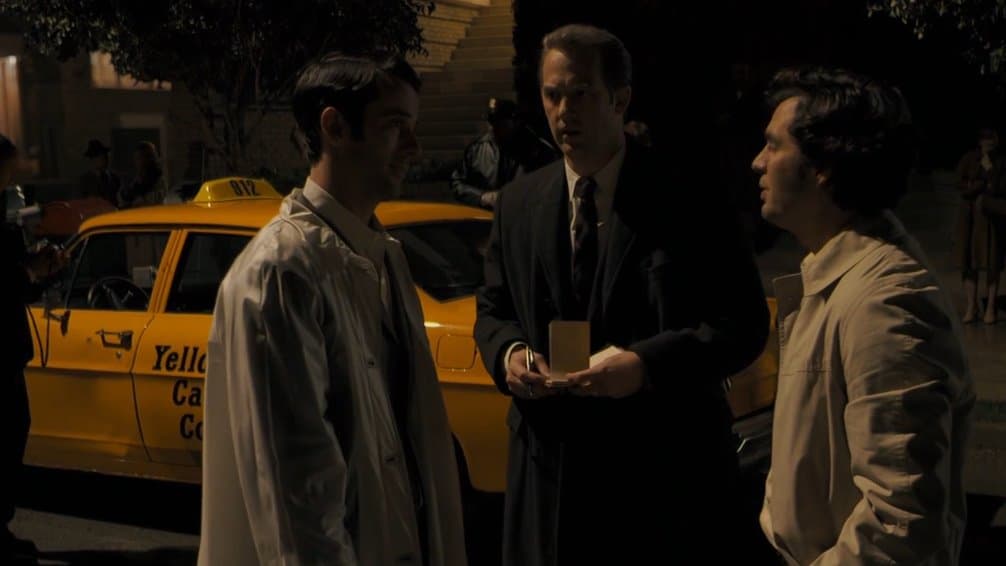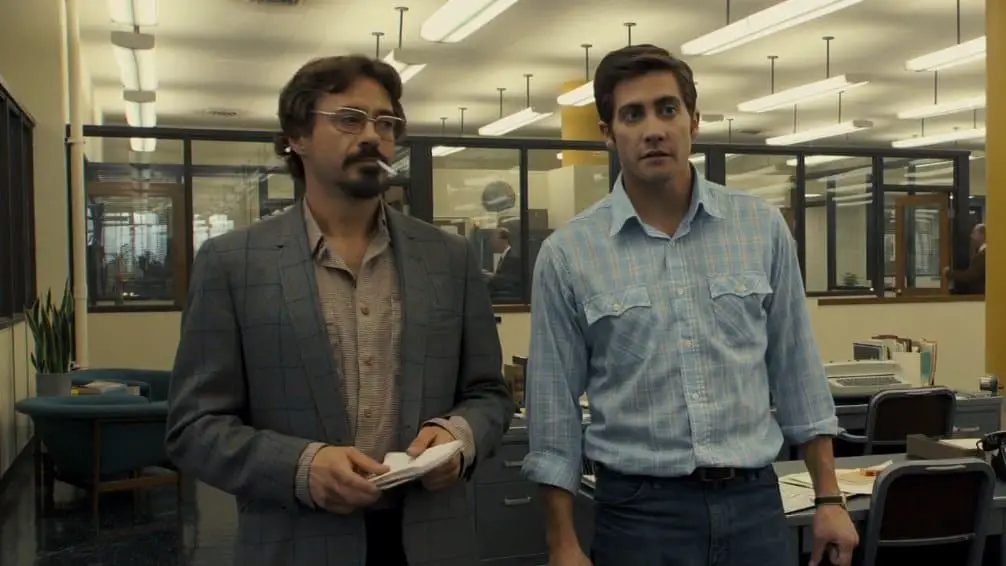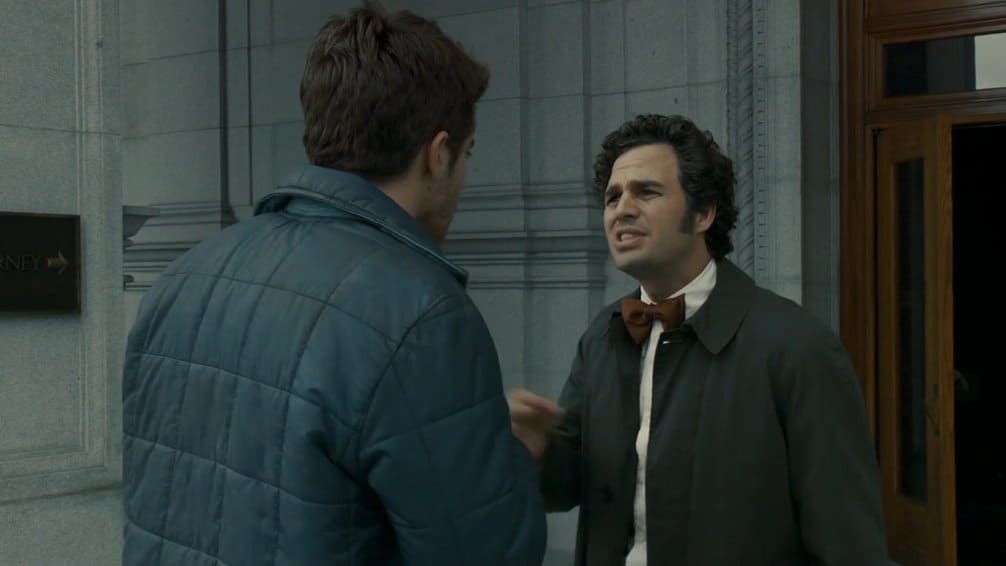 Synopsis: A newspaper cartoonist attempts to solve the identity of the notorious Zodiac Killer who terrorized Northern California during the late 1960s and 70s.
Director: David Fincher
Runtime: 163 minutes (director's cut)
MPAA Rating: R
IMDb: 7.7/10  Rotten Tomatoes: 89%
Netflix (US): No
Tags: Book Adaptation, Crime, Low Jump Scare
Jump Scares:  3 (0 major, 3 minor)
Jump Scare Rating: Crime/thriller that focuses more on the subsequent investigations than the zodiac killings themselves. There are a couple of minor jump scares during the opening scene but little else.


WARNING: The following may contain spoilers
Jump Scare Times
2:28 – Some fireworks are let off, interrupting a conversation in a nearby car.
4:54 – A man is suddenly shot in a car.
1:06:07 – A sudden cut to a man firing a gun at a shooting range may startle some viewers.
Download a .srt file of the jump scares in Zodiac [more info].