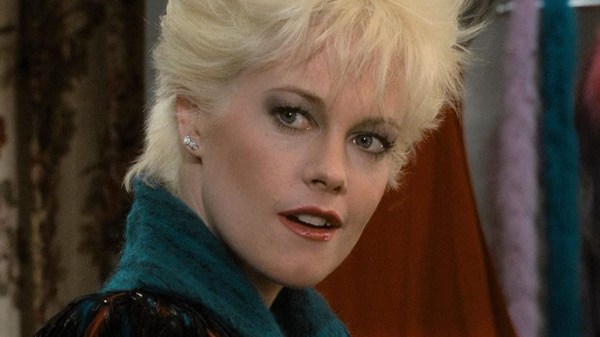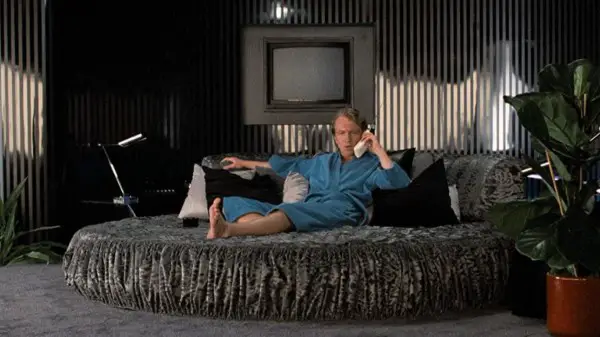 See below for the exact times and descriptions of the 7 jump scares in Body Double, which has a jump scare rating of 1.0.
Jump Scare Rating: A few shocking and suspenseful moments and less jump scares.


Synopsis: Invited to stay at a posh house in Hollywood Hills, Jake Scully, a struggling actor, discovers the secret pleasure of voyeurism. When the nightly spying of his beautiful neighbor through the lens of a telescope isn't enough to satisfy his desire, he begins stalking her. After inadvertently watching a gruesome murder, of which he is both the only witness and identified by the killer when he attempts to rescue the victim, the police blame Jake for watching the murder and trying to be a hero instead of calling authorities to the scene. Then, Jake meets Holly Body, and everything he thought he witnessed turns the murder case and the suspect list upside down.
Contributor: Kelly Gajer contributed all the information on this page (Sign up now to become a contributor too! Learn more)
Director: Brian De Palma
Runtime: 114 minutes
WARNING: The jump scare descriptions listed below may contain minor spoilers

Jump Scare Times
The jump scare timings listed below are based on a theatrical viewing and are approximate only.
00:38:09 – Jake sees the Indian man following Gloria at the mall through Bellini's store window.
00:40:43 – The Indian man appears as the elevator door opens.
00:48:19 – Jake's claustrophobia forces him against the tunnel wall in a state of panic.
00:58:44 – Gloria walks into her bedroom just as the burglar jumps behind a door.
01:02:24 – The intruder presses the moving drill bit into Gloria's back.
01:04:14 – Jake hears Gloria screaming as the drill bit punctures through the ceiling.
01:42:28 – Two hands grab Jake's neck as he peers into the grave where Holly has been buried.
(Major jump scares in bold)
Report inaccurate data: Contact us with the URL of this page and a description of what data is inaccurate. We'll work to get it fixed!