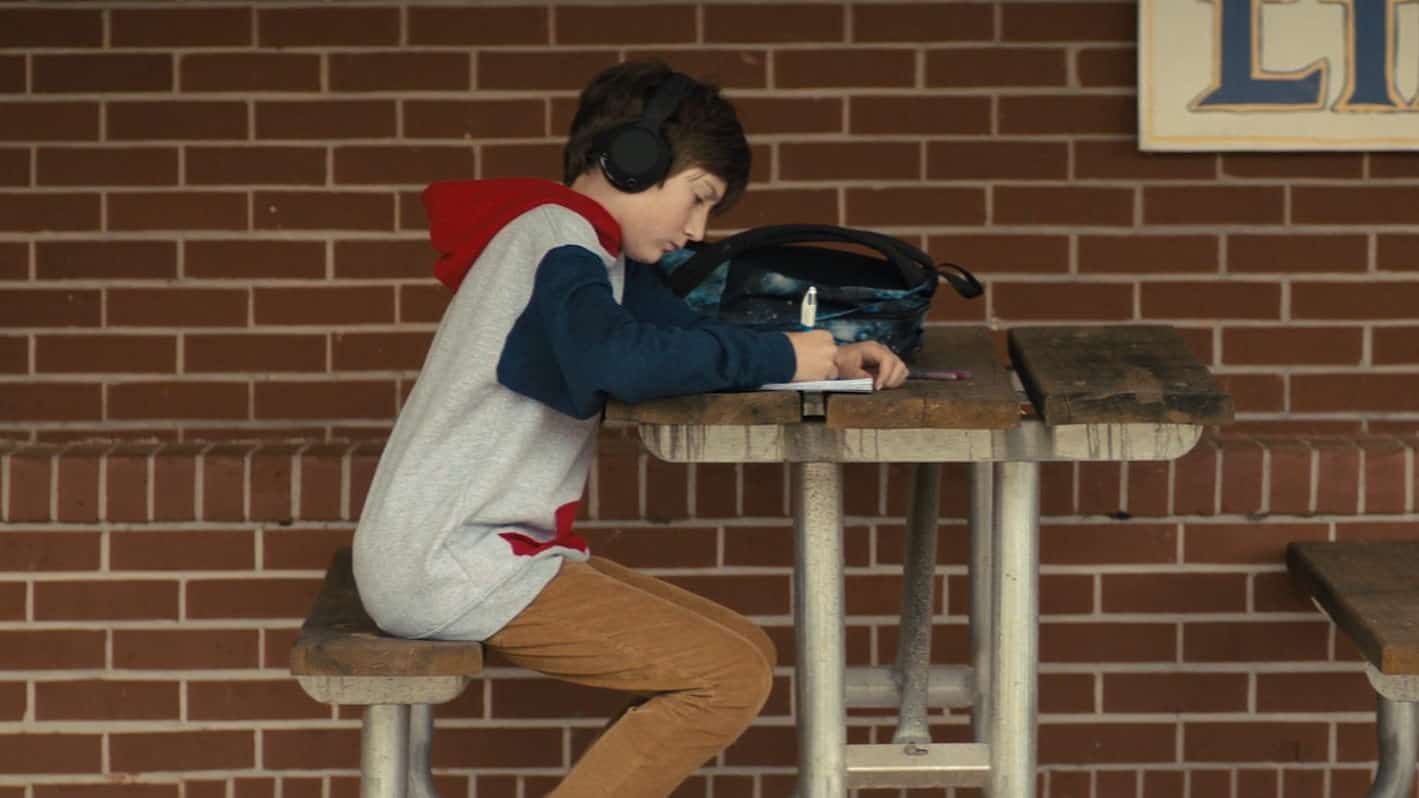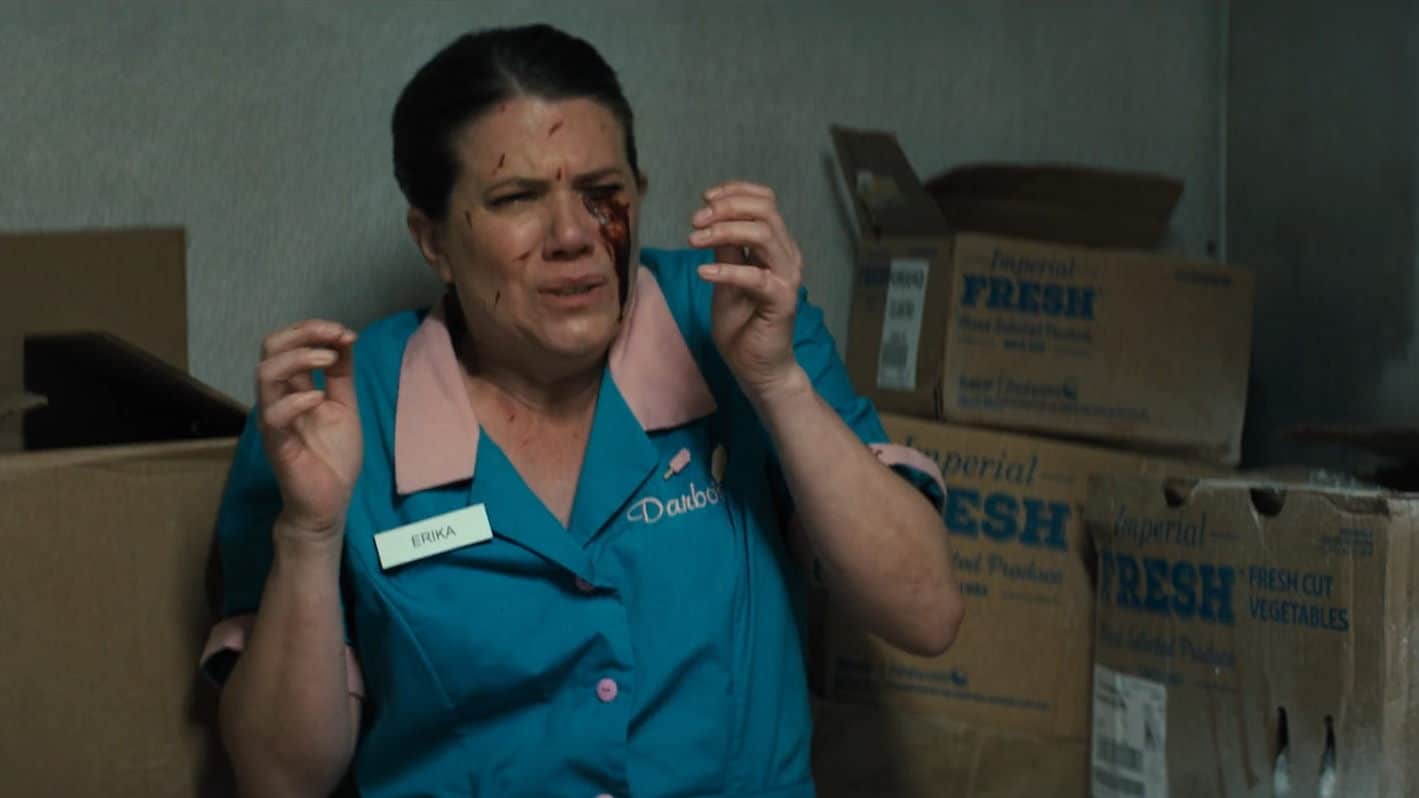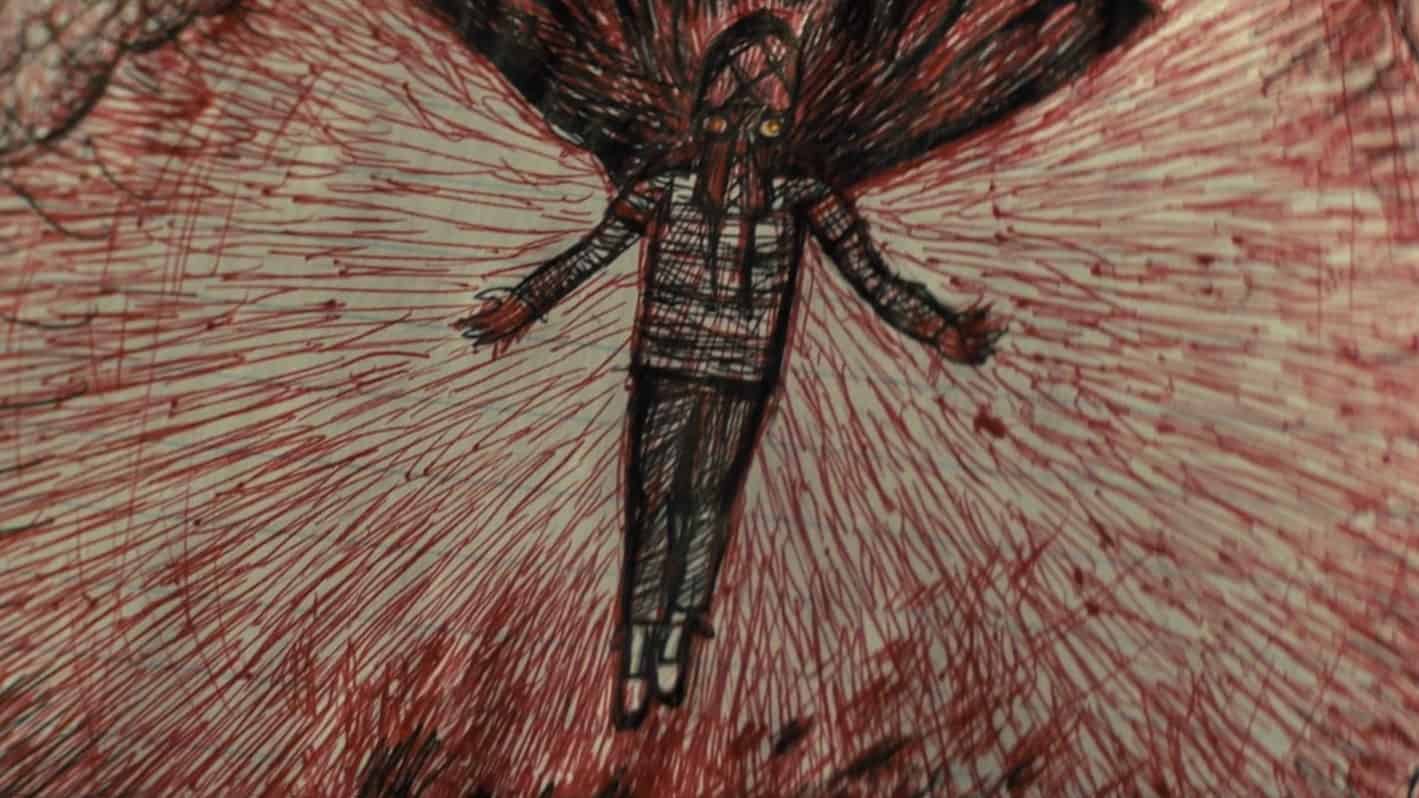 Synopsis: A young child crashes to earth in Brightburn, Kansas, where he is adopted as their own by farm-owners Tori and Kyle. Soon after his 12th birthday he begins exhibiting superpowers which he uses against humanity.
Director: David Yarovesky
Runtime: 90 minutes
MPAA Rating: R
IMDb: 6.2/10  Rotten Tomatoes: 57%
Netflix (US): No
Tags: Creepy Children, Extraterrestrial, Gory, Loner / Misfit
Jump Scares:  20 (2 major, 18 minor)
Jump Scare Rating: Brightburn contains many jump scares although they are quite minor with most involving sudden and quick movement from the title character.


WARNING: The jump scare descriptions listed below may contain minor spoilers
Show Descriptions
Jump Scare Times
2:04 – The room suddenly shakes and the lights cut out.
5:10 – Brandon jumps out at Tori (as a joke).
9:15 – A figure moves quickly past in the foreground as Tori returns to the house.
10:57 – Brandon suddenly lunges at his mother and makes a barking noise.
23:14 – Caitlyn backs away from the open window and is startled when the bedroom door behind her bursts open.
24:10 – There is the sound of twigs snapping and suddenly Brandon appears right in front of Tori.
39:27 – The light suddenly breaks above the waitress.
40:29 – A figure moves past in the foreground.
41:16 – The door is suddenly pulled away.
41:31 – Brightburn suddenly lunges at the waitress.
46:54 – There is a knock at the door during a tense scene.
52:20 – Brightburn suddenly flies through the truck window.
57:21 – There is a sharp flashback to earlier in the movie as Kyle lies in bed.
59:07 – The baby with red eyes suddenly lunges at the camera just as Kyle wakes up from a dream.
1:13:34 – There is a loud crash and Tori screams.
1:14:21 – As the 911 operator answers, Brightburn suddenly smashes through the living room.
1:15:39 – As Tori says "I'm here I'm here" Brightburn flies past right in front of her.
1:15:51 – Brightburn suddenly tackles the sheriff as he says "you're safe now" to Tori.
1:17:06 – The camera pans back to the deputy and Brightburn is now standing right behind her.
1:18:23 – Brightburn suddenly flies into the room where Tori is hiding.
(Major scares in bold)
Download a .srt file of the jump scares in Brightburn [more info].