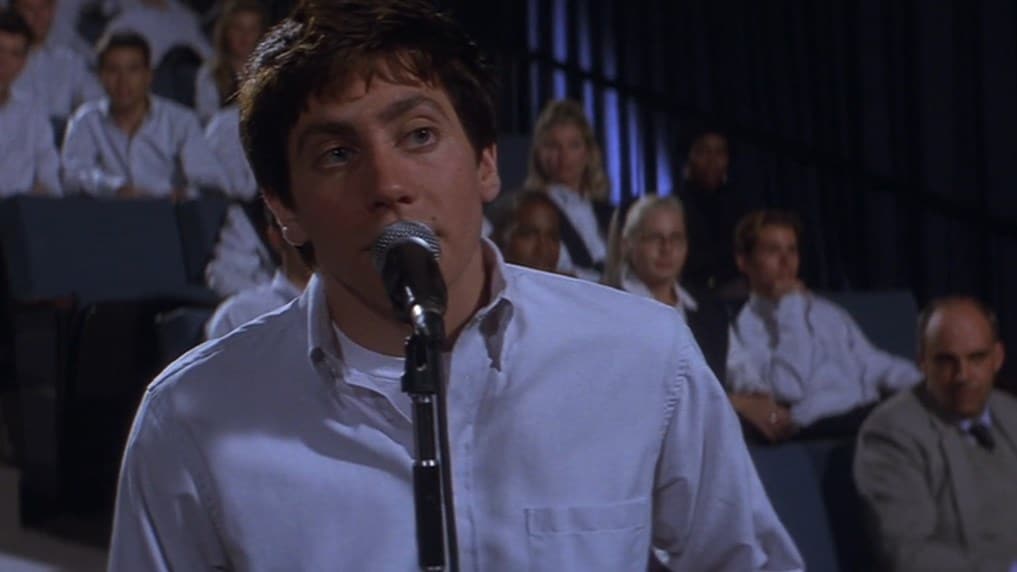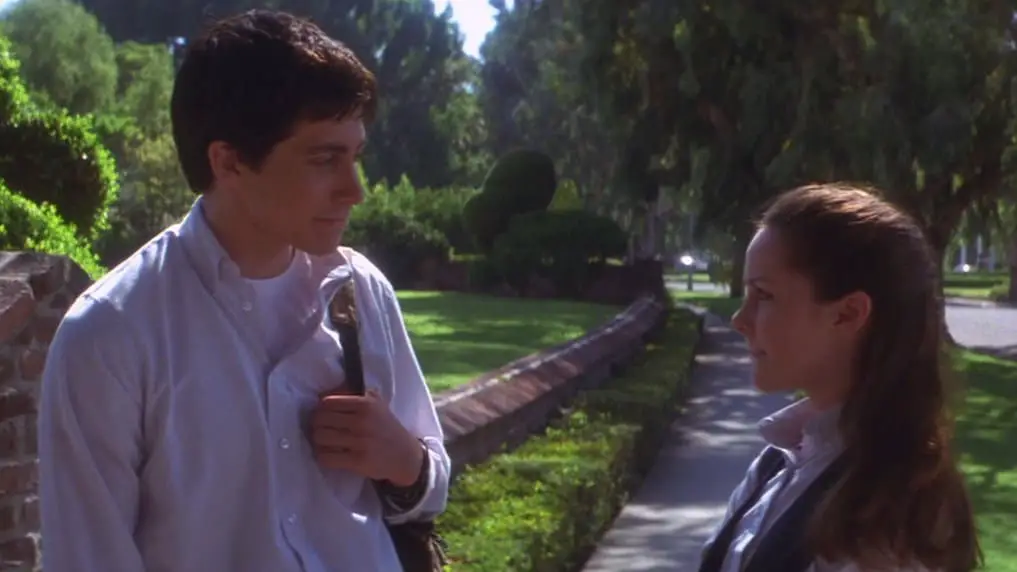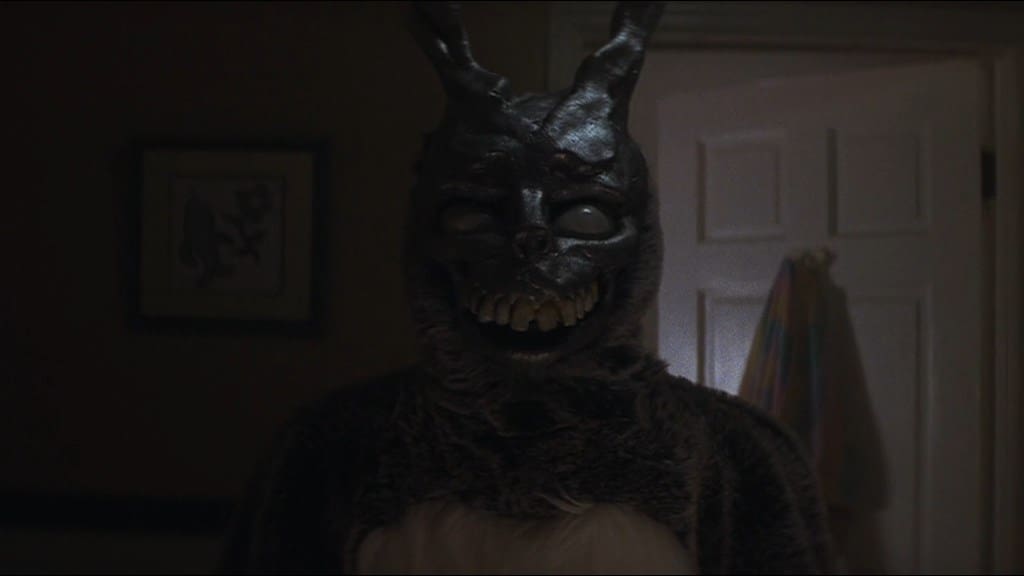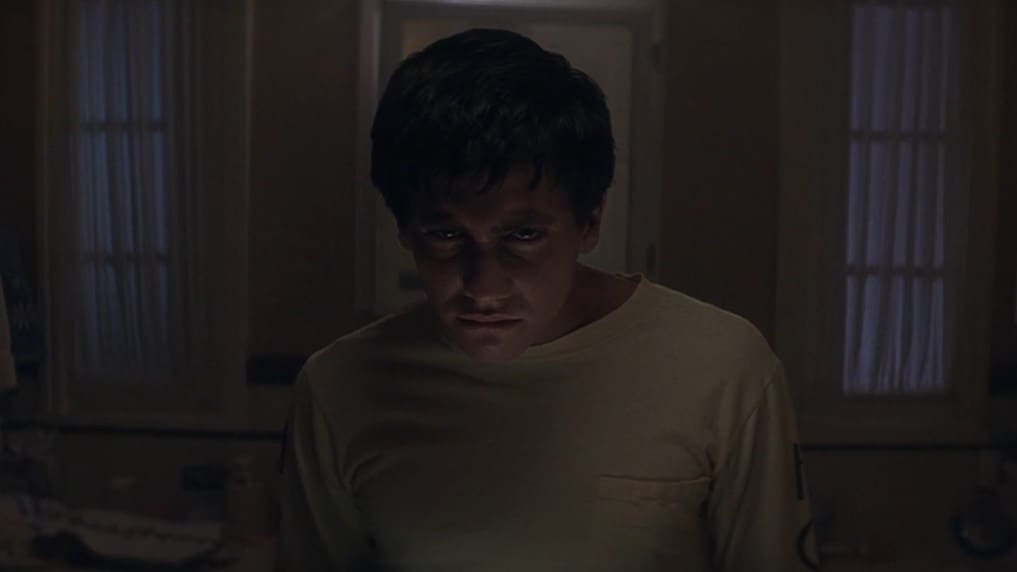 Synopsis: A troubled teenage is haunted by visions of a six foot tall rabbit that tells him the world will end in 28 days.
Director: Richard Kelly
Runtime: 134 minutes (1994 directors cut)
MPAA Rating: R
IMDb: 8.1/10  Rotten Tomatoes: 91%
Netflix (US): No
Tags: Low Jump Scare, Loner / Misfit, Mystery, Sci-Fi
Jump Scares:  3 (0 major, 3 minor)
Jump Scare Rating: Overall Donnie Darko is not a particularly scary movie although some might find the scenes with Frank, the six foot tall rabbit, rather frightening. In addition to the three scares listed below, a couple of scenes at 43:10 and 1:03:48 (both involving Frank) may unsettle some people (although neither is really a jump scare).


WARNING: The jump scare descriptions listed below may contain minor spoilers
Show Descriptions
Jump Scare Times
The times listed below are based on the 1994 directors cut.
1:42:33 – In Doctor Thurman's office, Donnie screams "I can see him right now" and, accompanied by a sound effect, the camera cuts to Frank who is standing in front of him.
1:53:02 – Ricky (one of the bullies) grabs Gretchen in Grandma Death's cellar.
1:59:58 – There is a loud explosion on the plane.
Download a .srt file of the jump scares in Donnie Darko [more info].