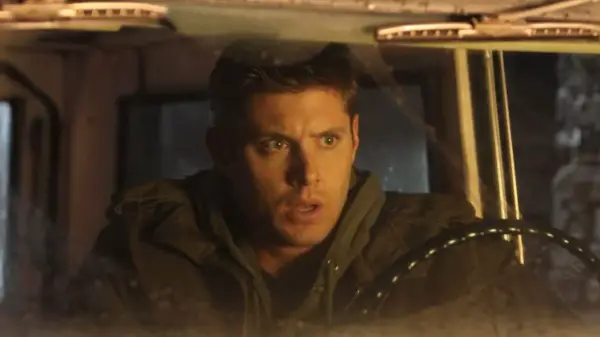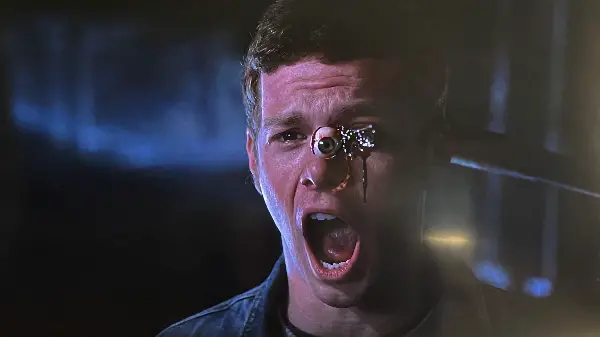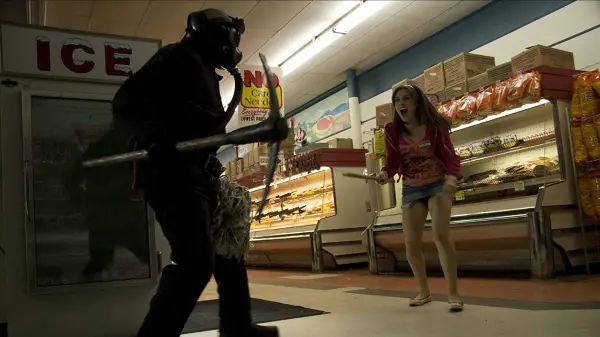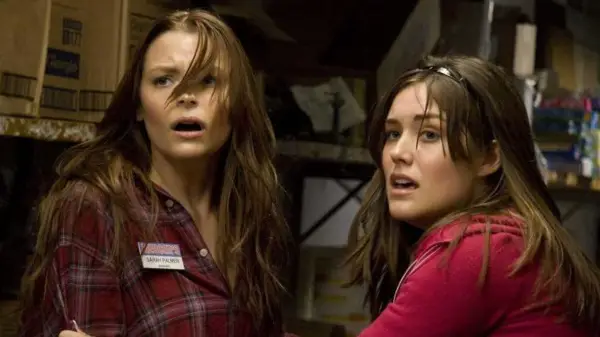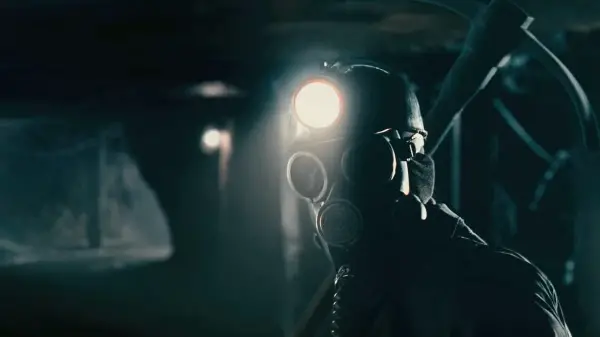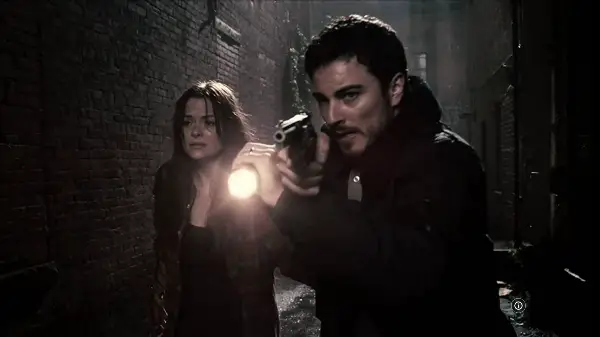 See below for the exact times and descriptions of the 19 jump scares in My Bloody Valentine, which has a jump scare rating of 3.5.
Jump Scare Rating: A lot of jump scares throughout, however most are minor and expected in my opinion. There are a few major jump scares also and a lot of gore. The jump scares will keep you on the edge of your seat throughout.


Synopsis: On the tenth anniversary of the Valentine's night massacre, which took the lives of 22 people, Tom returns to his hometown. Instead of a nice welcome home, Tom is accused of the killings, and it appears that his former flame is the only one who believes he is innocent.
Contributor: HorrorPsycho contributed all the information on this page (Sign up now to become a contributor too! Learn more)
WARNING: The jump scare descriptions listed below may contain minor spoilers

Jump Scare Times
00:08:41 – A teenage boy jumps out with a gas mask on and growling to scare Sarah.
00:08:47 – The same teenage boy is suddenly stabbed all the way from the back of his head and out through his eye socket, pushing his eyeball out.
00:09:20 – Sarah is suddenly grabbed from behind.
00:13:42 – Harry Ward is shot from behind just as he was about to attack Tom.
00:25:32 – 'Frank The Trucker' opens his cab door, only to see Harry Ward in the cab, immediately followed by Harry Stabbing Frank through the top of his skull.
00:34:11 – A sudden sound cue and visual of pool balls being hit.
00:42:21 – Tom turns around and is suddenly attacked by Harry Ward.
00:42:49 – Tom turns around in the cage only to be face to face with the killer.
00:57:20 – Harry Ward suddenly appears and attacks Ben Foley.
01:02:32 – The lights in the grocery store abruptly and loudly turn off.
01:03:49 – The pick-axe goes through the door missing Sarah's face by a hair.
01:05:41 – Harry Ward suddenly appears at the window.
01:09:55 – Ex-Sheriff Burke suddenly bangs on the car window.
01:12:46 – The deputy opens the bloodied dryer door and a steaming, grotesque head falls out.
01:12:53 – Ex-Sheriff Burke turns around and is immediately stabbed by Harry Ward.
01:22:32 – Harry's shadow appears on the wall.
01:23:00 – A miner's uniform suddenly falls.
01:23:17 – Harry ward suddenly appears.
01:33:41 – Tom swings a pick-axe at his rescuer, stabbing him through the head.
(Major jump scares in bold)
Watch with subtitles that warn you about jump scares! Download the .srt file of the jump scares in My Bloody Valentine. [More info]
Report inaccurate data: Contact us with the URL of this page and a description of what data is inaccurate. We'll work to get it fixed!