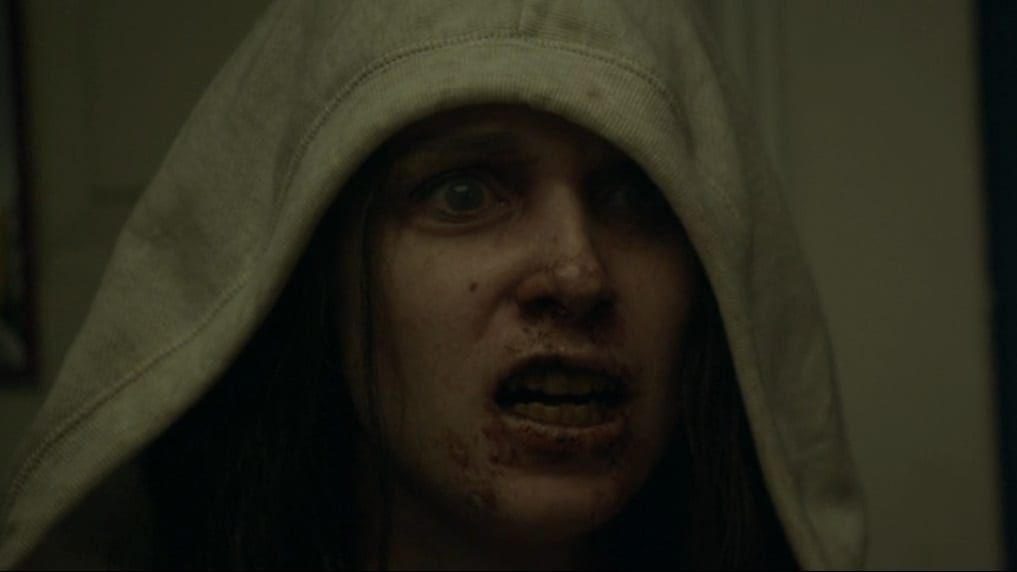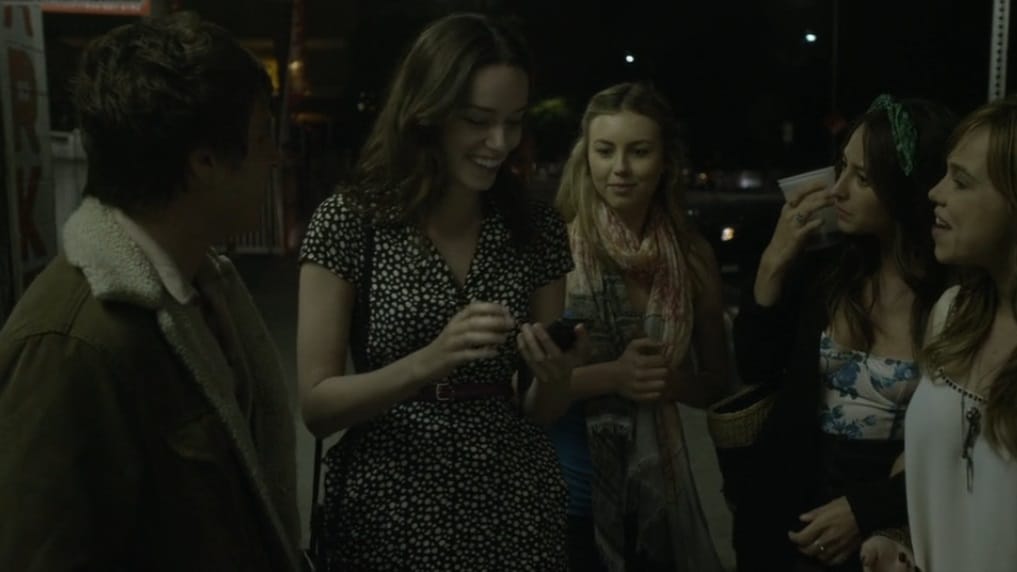 Synopsis: An aspiring young actress finds herself drawn into the dark underworld of the Hollywood elite in order to gain a role in a movie.
Director: Kevin Kolsch, Dennis Widmyer
Runtime: 98 minutes
MPAA Rating: Unrated
IMDb: 6.0/10  Rotten Tomatoes: 75%
Netflix (US): No
Tags: Body Horror, Loner / Misfit, Low Budget, Religion & The Occult
Jump Scares:  9 (0 major, 9 minor)
Jump Scare Rating: Starry Eyes has a few scenes where camera flashes combine with loud sound effects to potentially startle some viewers although none really qualify as jump scares. Some gory scenes towards the end will also be hard to watch for sensitive individuals.


WARNING: The jump scare descriptions listed below may contain minor spoilers
Show Descriptions
Jump Scare Times
14:02 – Sarah leaves the toilet cubicle and sees the casting director standing outside.
16:20 – Sarah's fit abruptly ends.
22:10 – A light suddenly illuminates Sarah.
24:36 – The dark room is lit up several times over the next minute or so as a camera takes photos of Sarah.
25:46 – Several images flash quickly across the screen (a couple of which show Sarah with blood around her mouth).
52:35 – There is a flash and Sarah falls to the floor.
55:05 – A bright light appears on the screen accompanied by a sound effect.
1:05:21 – The casting director grabs Sarah through the bed sheet.
1:30:37 – The door closes by itself and Sarah grabs Tracy.
Download a .srt file of the jump scares in Starry Eyes [more info].